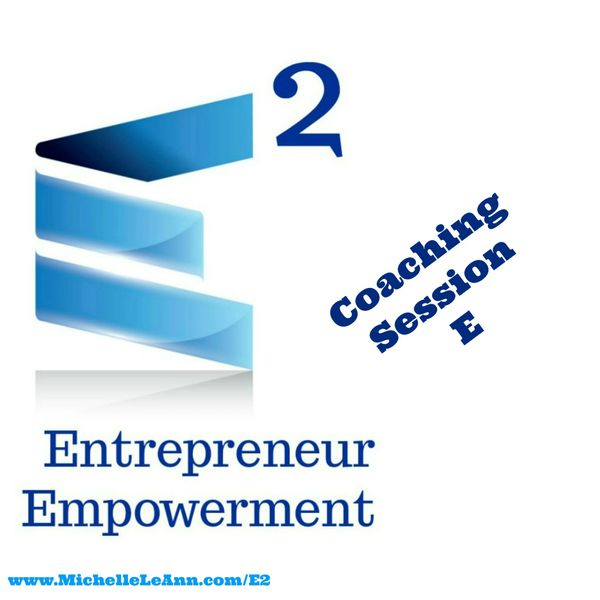 E2 Coaching Session E : Your Business Launch

This coaching session is designed to help you let the world know "you are here" and open for business. By this time, you will be ready to formulate your launch plan. Work on discounts, give-a-ways, have contest and engage your target market.
Disclaimer: This coaching session has a focal point; however, we are partnering together toward your goals and the coaching session will go as you choose. This means, at any time you can change the course of your coaching session to place more emphasis on a certain topic within that focus or decrease the amount of time on a point. You may also extend one topic into several coaching sessions and remain on that topic until you perfect/reach your desired outcome. Keep in mind that coaching sessions are one hour at a time priced at $45/hour. If time permits in the coach's schedule and you go over time, you will be invoiced for the time that exceeds the hour allotted for the coaching session.