E2 Annual Fee (Marketing)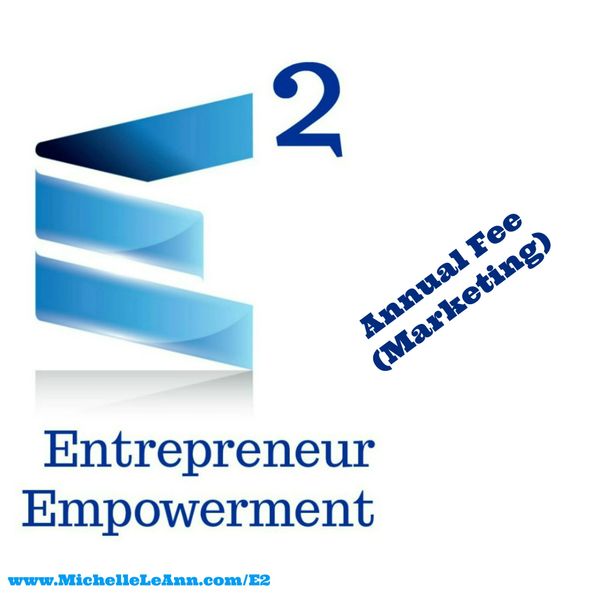 E2 Annual Fee (Marketing)
Marketing! Marketing! & More Marketing! You are on the road to marketing yourself as a Coach with one economical fee of $29.90/year. Save on two monthly (get two months FREE) with an annual marketing package. WOW, this is one of the BEST marketing deals you will get this year! Below are the details of the Network and how you have partnered to make a splash online. 
You will be invoiced annually on the same date as today's purchase!
Network Overview 

E2 = Entrepreneur Empowerment Coaching Network! You are entering the world of Coaching partnered with Michelle LeAnn, LLC. This is a network designed for Certified and Licensed Coaches along with Trainers to be featured on the many platforms of Michelle LeAnn, LLC. This positions you to potentially earn another stream of income as well as gain new coaching clients. 
This is a marketing and collaborative Network created for Amazing Coaches like YOU! Welcome to the E2 Movement :) 
**This is an annual Network Fee that allows you to be featured all year each year that you are a part of this growing network!**