Brand Share & Charity - this is a unique way to GIVE BACK to the charity of your choice! Support Life Groups and give back to charity. Michelle LeAnn Life Groups is committed to the "WHOLE" person movement around the World! Every time you share the ML Brand, 5% will go to the charity of your choosing after someone join a Life Group using your custom charity code.
Brand Share Kits come with ML brand material for you to distribute from the comfort of your office and during your day to day tasks. Each time someone enrolls in a Life Group, your charity receives the much needed support for their cause. An annual donation will be made in your honor from Michelle LeAnn, LLC.
Thank you in advance for your support. The world is a better place because of socially conscience people like YOU!
Until Next Time, Always Remember, YOU MATTER!
Sincerely, Michelle LeAnn, Founder | www.MichelleLeAnn.com/LifeGroups

KIT CONTENTS: flyers, keychains, and other promo material. Up to 250 pieces to distribute with custom codes that identify your charity of choice.
What Are ML Life Groups:
Why & What Are Life Groups?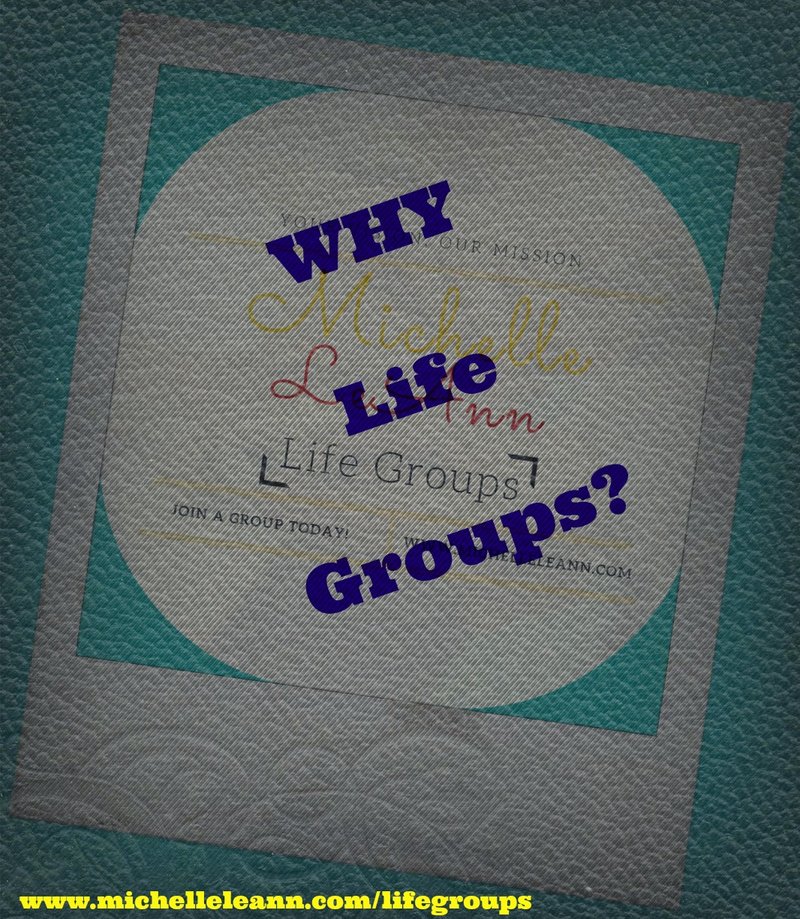 The BIG WHY! Life groups were created to provide an outlet online of positivity, strength and support in order to bring us all to a place of balance in life through social, fun and relatable topics. Most of us wake up to technology whether it is fb, instagram, twitter, periscope or the like, we are online so why not be online with PURPOSE and get equipped to live a more satisfied life.

More Of The "What" Are Life Groups? ML Life Groups are online groups designed to cater to the WHOLE person. It's not good enough to exist only in life but live life with passion, purpose and FUN. Life groups teaches you how to have your cake and eat it too. Most people say you can't have both, but we say that absolutely is not true and a few of our tags include You Matter and You Deserve Community. Each group provides a sense of community as well as an opportunity to grow with like-minded people.
What's Unique About ML Life Groups?

Well, not only do we provide an online community but we provide training, support, balance and we put the Social back in Social Media by having quarterly Jam Session that are in person with those you have connected with online. If you are international, you will be able to Live Stream and/or receive fun quarterly nuggets via US mail for being a part of a group or two. When was the last time someone showered you for being a part of their community and was dedicated to meeting in person to enjoy common interests? It's a great place to let your hair down and get the satisfaction you may have desired online. The benefits and support are endless !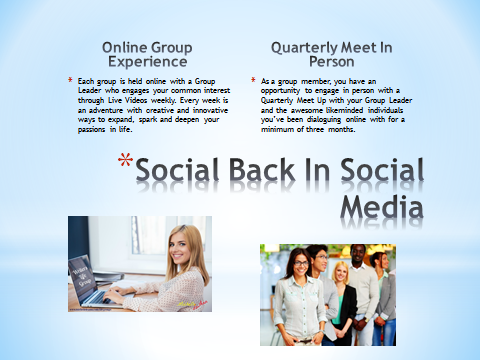 You Deserve COMMUNITY & We Can Help!